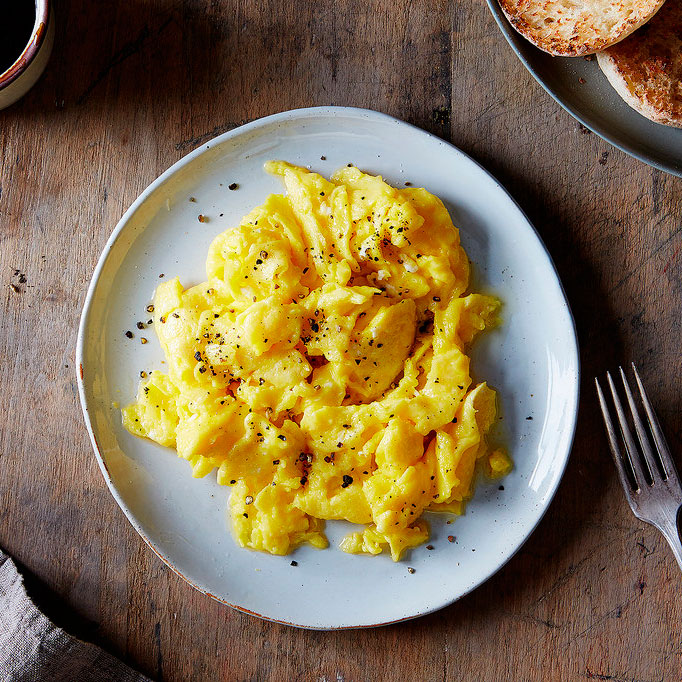 Soft Scrambled Eggs with Chives
Ingredients
4 large eggs
Sea salt and freshly ground pepper, to taste
1/2 teaspoon butter
2 tablespoons freshly snipped chives
instructions
Using a whisk, beat the eggs thoroughly with a pinch of salt and pepper until the eggs are frothy.
Melt butter in a EuroCAST fry pan over medium-low heat and pour in eggs. Push the eggs around the pan constantly with a silicone spatula. At first, they'll be liquidy. After about 2 minutes, they'll start to thicken and leave a streak of bare pan behind the spatula. After a few more minutes, they'll start to come together into a mass that's somewhat like a thick custard.
Take the eggs off the heat when they're completely coagulated, yet still have a glossy sheen. Top with chives and serve.